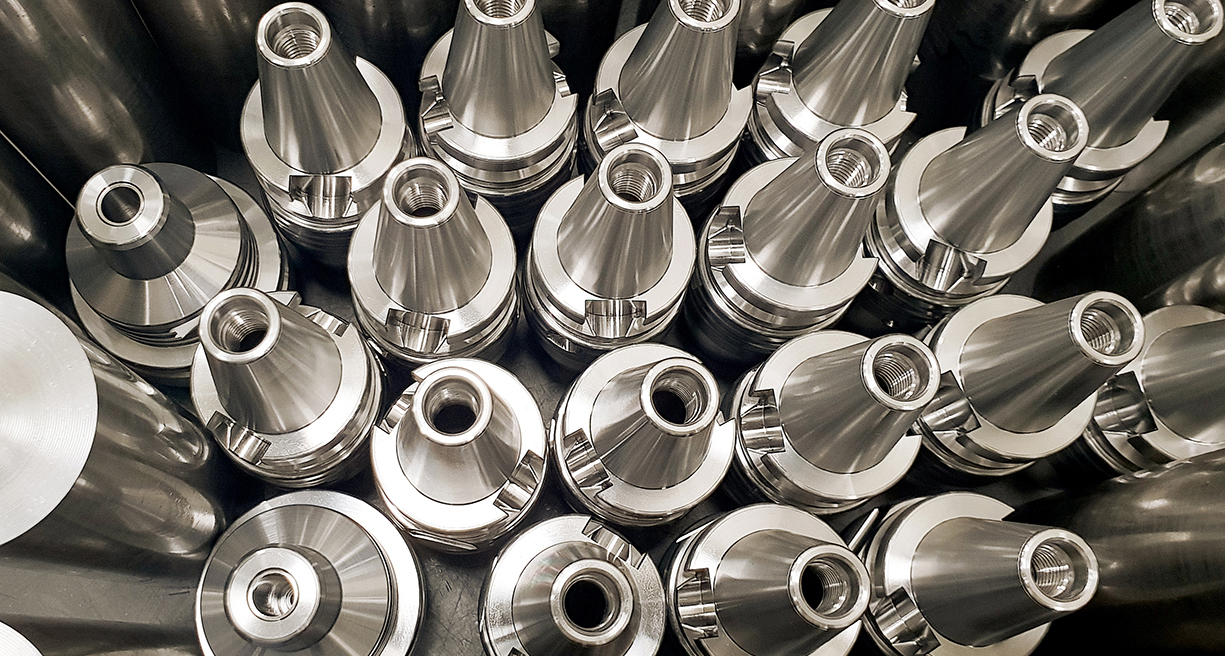 The selection of the material used to manufacture the knife handle is also important to the life and stability of the knife handle itself. The material of the shank is relatively low in importance to the accuracy or other characteristics of the shank, but is a high-grade material. In addition to better tensile strength and toughness, its molecular structure is finer and dense. High-quality materials and correct material handling can extend the service life of the tool holder without changing its accuracy, so that it will not become a "consumable".
In the selection of tool handle materials, PARFAITE uses the same materials as well-known European and American manufacturers to ensure that quality is the starting point for you to choose PARFAITE products. Even in low-cost ER collet or side-fixed BT tool holders, the nickel-chromium-molybdenum alloy steel (white cross) selected by PARFAITE has advantages compared with the chromium-molybdenum alloy steel (green cross) used by general price-oriented peers The molecular structure is denser, and the characteristics of nickel-containing (please refer to the following comparison of the gold image structure of nickel-chromium-molybdenum alloy steel and chromium-molybdenum alloy steel). Under the environment of soaring raw materials, the price will be about 20% higher than the general material, but there are multiple benefits in terms of service life and accuracy stability. In other words, under long-term intensive and strict tool change and processing, the stability and wear resistance of the shank and other tolerance dimensions will be greatly improved and the amount of deformation will be reduced.
For high-precision tool holders, such as hydraulic or HSK tool holders, PARFAITE also abandons the nickel-chromium-molybdenum alloy steel (material approved by the HSK DIN69893 specification) used by general manufacturers and uses higher-grade materials to extend these expensive knives The life and accuracy of the handle give users no worries.